Happy Thursday! For a short week it has certainly been a long one. Once again, I find myself more than ready for the weekend. But first, I am happy to be today's stop on the TLC Book Tour for the young-adult historical novel, Castle of Concrete by Katia Raina.
The accompanying recipe, inspired by the book is a simple Russian-Style Tomato-Cucumber-Onion Salad.
Publisher's Blurb:
Set in the final year of Soviet Russia's collapse, this stunning debut novel tells the story of Sonya, a timid Jewish girl reuniting with her once-dissident mother and falling in love with a mysterious boy who may be an anti-Semite. All the while, Sonya's mama is falling in love also?with shiny America, a land where differences seem to be celebrated. The place sounds amazing, but so far away. Will Sonya ever find her way there?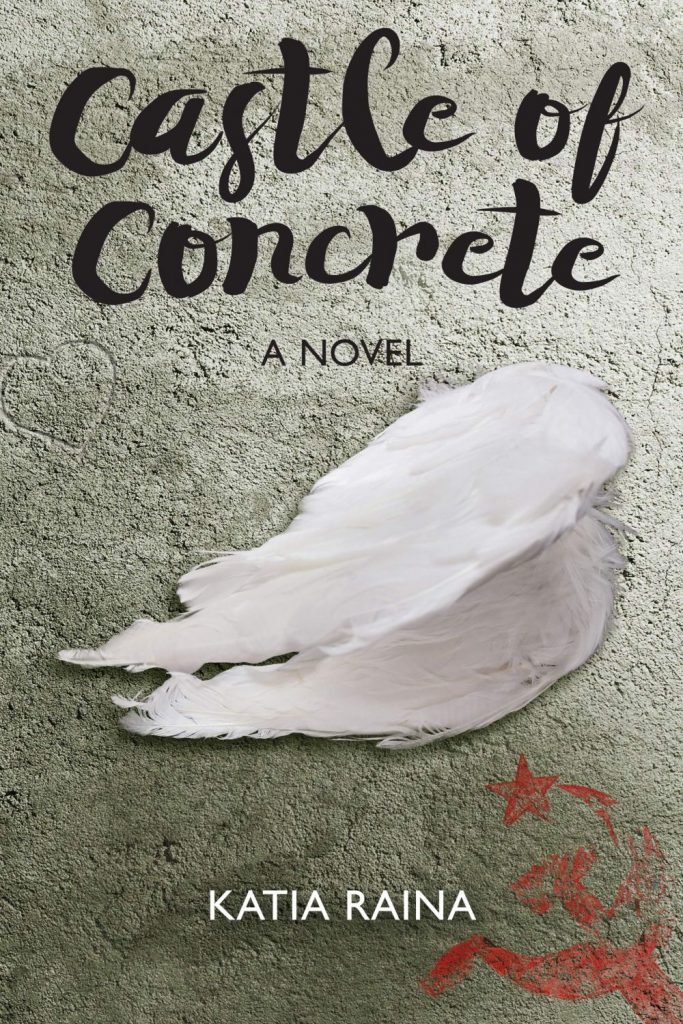 Paperback: 304 pages
Publisher: Young Europe Books (June 11, 2019)
My Review:
It always seems odd to me to think of a novel set in 1990-1991 as historical fiction--I think I am in denial about my own age. ;-) Castle of Concrete takes place in Russia during the dissolution of the Soviet Union, which I will confess I didn't know all that much about other than the bare bones of what was in the news at the time. The story is told from the point of view of Sonya Solovay, a fifteen-year-old Jewish/Russian girl, mostly raised by her grandmother in Siberia, placed there for safety by her dissident mother. Now in the city, living with her mother and her mother's boyfriend, Sonya is ready for her "New Life" to begin. At her local high school, two boys catch her eye, one Jewish and one who seems to be an anti-Semite and finds herself pulled in many directions.
Castle of Concrete is a debut novel, making it all the more impressive in its vividly descriptive writing that makes Sonya's environment and the history come alive. For me, the history lesson was the strongest part of the story. I got a glimpse of life in a politically chaotic Russia as well as a piece of tragic Jewish history that I was not familiar with, the Babi Yar Massacre when over 34,000 Jewish men, women and children and others deemed undesirable were killed over two days at a ravine in Lithuania. Tragic, and a point of contention between Jewish Sonya and one of the the boys she is falling for. The book had me Googling articles on Babi Yar and learning more about this horrific event as well as more recent Russian history. While I connected with the story, I had a harder time with Sonya. Although I fully accept that she was fifteen and young for her age, her choices and actions got on my nerves. I also had issues with her mother's parenting skills and didn't really 'feel' the romance between Sonya and either of the boys she is torn between. So for me, the book worked more on the history level than the romance, but I'd definitely recommend it if you are interested in Jewish history and the history of the Soviet Union and Russia, told smartly from the young adult perspective.
-----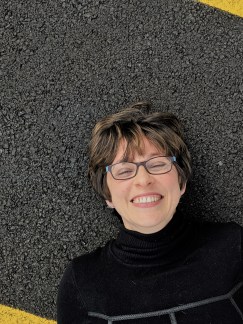 Author Notes: When she was a child, Katia Raina played at construction sites and believed in magic mirrors. She emigrated from Russia at the age of almost sixteen. A former journalist and currently a middle school English teacher in Washington, D.C., she has an MFA in Writing for Children and Young Adults from Vermont College of Fine Arts. She lives with her family just outside of D.C., and still believes in magic.
Find out more about Katia at her website, and connect with her on Twitter, Facebook, and Instagram.
-----
Food Inspiration:
There was a fair amount of food described in Castle of Concrete that included canned sardines, sausage, vodka, cognac, sunflower seeds, sour cream, soup, burnt potatoes, pickles, McDonald's menu items like a hamburger, fries, strawberry shake, and apple pie, Russian flat pancakes with homemade strawberry jam, fresh rye bread with spiced sprats (small Baltic Sea fish), birch tree juice, pickled tomatoes, pelmeni (small dumplings), herring salad, tomato onion salad, Mars bars, Mentos, Georgian wine, pork, chicken soup, imported yogurt, fried onions, free coffee and hot buckwheat, beef stew with prunes, bread, Jasmine tea, bread, ginger cookies, ring-shaped bubliki (Russian bagels), Turkish tea, porozhki (Georgian meat pies/buns), chocolate-covered ice cream Eskimo Pie, and a macaroni and ground chicken casserole.
I decided to pick something simple for my book-inspired dish and looked up Russian tomato salads online. I found several choices but the tomato-cucumber-onion version seemed the most classic/popular. I found a few different recipes and finally decided to slightly adapt the one from the Girl and the Kitchen blog

.
Russian Tomato-Cucumber-Onion Salad
Slightly Adapted from Girl and the Kitchen
(Serves 2 to 4)
1 pint cherry tomatoes, halved
2 small Persian cucumbers, sliced or 1/2 English cucumber, halved and sliced
2 green onions, chopped finely, white and green parts
1 1/2 tsp dill, or to taste
2 Tbsp sour cream
1/2 Tbsp to 1 Tbsp water
salt and black pepper to taste
Combine the sliced tomatoes, cucumber, onions and dill in a medium bowl and season with salt and pepper to taste. In a small bowl, mix the sour cream with enough water to slightly thin it out--enough to easily cover salad ingredients.
Gently toss the salad ingredients with the sour cream mixture. Taste and add additional seasoning if necessary.
Notes/Results: Just a tasty little salad--fresh and sweet from the cherry tomatoes and Persian cucumbers. Try to use local, fresh and good produce with this one because of its simplicity, so the flavors shine. I enjoyed mine as a side salad for some local opah (mild white fish), pan-fried in the "chicken fry" mix that my coworker gave me to try (we sell giant bags at the cash & carry store the food distributor I work at operates). I like how the dressing isn't gloppy and the salad is light and refreshing. I will happily make it again.
Linking my salad up to Souper (Soup, Salad & Sammie) Sundays, hosted weekly here at Kahakai Kitchen. See this week's linkup with details for joining in, here.
I'm sharing this post with the Weekend Cooking event at Beth Fish Reads, a

weekly

event that is open to anyone who has any kind of food-related post to share. For more information, see the

welcome post

.
Note: A review copy of "Castle of Concrete" was provided to me by the author and the publisher, via TLC Book Tours. I was not compensated for my review and as always, my thoughts and opinions are my own.
You can see the other stops for this TLC Book Tour and what other bloggers thought of the book here.