Happy Aloha Friday! I am happy to be today's stop on the TLC Book Tour for Last Day, a new domestic thriller by Luanne Rice. Accompanying my review is a recipe for sunny Clementine, Carrot & Mint Salad inspired by by the book.
Publisher's Blurb:
From celebrated

New York Times

bestselling author Luanne Rice comes a riveting story of a seaside community shaken by a violent crime and a tragic loss.
Years ago, Beth Lathrop and her sister Kate suffered what they thought would be the worst tragedy of their lives the night both the famous painting

Moonlight

and their mother were taken. The detective assigned to the case, Conor Reid, swore to protect the sisters from then on.
Beth moved on, throwing herself fully into the art world, running the family gallery, and raising a beautiful daughter with her husband Pete. Kate, instead, retreated into herself and took to the skies as a pilot, always on the run. When Beth is found strangled in her home, and

Moonlight

goes missing again, Detective Reid can't help but feel a sense of déjà vu.
Reid immediately suspects Beth's husband, whose affair is a poorly kept secret. He has an airtight alibi—but he also has a motive, and the evidence seems to point to him. Kate and Reid, along with the sisters' closest childhood friends, struggle to make sense of Beth's death, but they only find more questions: Who else would have wanted Beth dead? What's the significance of

Moonlight

?
Twenty years ago, Reid vowed to protect Beth and Kate—and he's failed. Now solving the case is turning into an obsession . . .
Publisher: Thomas & Mercer (February 1, 2020)
My Review:
I going to confess that I know more about Luanne Rice's work from television than I do from actually reading her words. Follow the Stars home is an old favorite Hallmark movie I have caught other adaptations of her books over the years. I was more drawn to reading last day based on the publisher's blurb, finding the premise of a murder and theft of a painting echoing a similar crime two decades later involving the same family. When Kate and her younger sister Beth were teenagers, they were tied up in the basement of the family's art gallery, along with their mother while thieves stole artwork including a famous work by a local artist. Their mother subsequently died as a result of the crime and their father was imprisoned for planning it. The book begins with Beth's last day, as she is murdered and the same painting that had been hanging on the wall of her bedroom, is missing. (Not at all a spoiler as this is made clear right away.) Conner Reid, the young officer who rescued the sisters from the basement is now the detective on the case and with his care attachment for the sisters, takes the crime very personally.
I won't go heavily into the plot here but there several suspects, including Beth's cheating husband, and many secrets that unravel throughout the story. Chapters are told mainly by Kate, although the perspectives of Conner, Beth's friends and daughter, others close to the crime, and even Beth herself are shared. Although a domestic thriller, the book is also a lot about family drama and the relationships between the different characters. I did guess at the ending midway through the book, although I wasn't sure if I was right. I found the journey to getting to the truth interesting, although the end wrapped up a bit quickly once the murderer was discovered and I wanted a bit more closure. Overall, I liked the book and Rice's creation of the small community and Connecticut setting. I could have used a bit more depth in some of the characters and relationships, but that isn't easy to get with so many people in the sisters' orbit. Although it is February and there is grief and it touches on some dark themes, if you enjoy thrillers this one seems like it is made for a spring/summer book bag and for reading at the beach or pool, cocktail in hand of course.
-----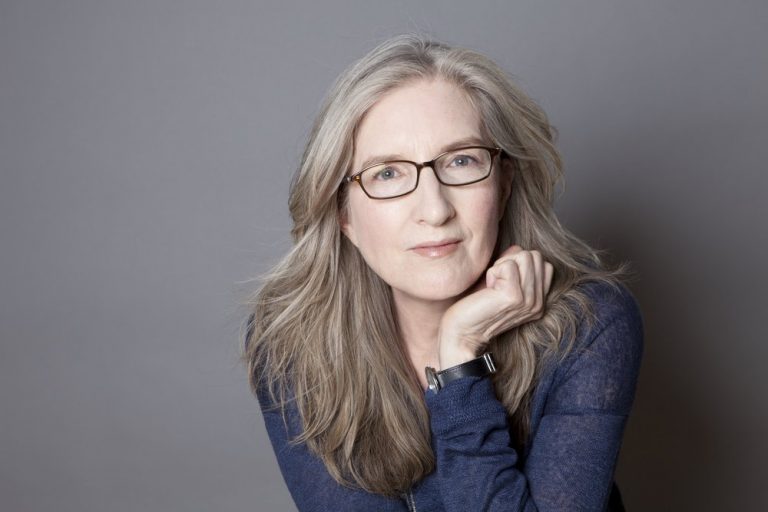 Author Notes:
Luanne Rice is the New York Times bestselling author of 34 novels, which have been translated into 24 languages. The author of Last Day, Dream Country, Beach Girls, Pretend She's Here and others, Rice often writes about love, family, nature, and the sea. She received the 2014 Connecticut Governor's Arts Award for excellence and lifetime achievement in the Literary Arts category.
Several of Rice's novels have been adapted for television, including Crazy in Love for TNT, Blue Moon for CBS, Follow the Stars Home and Silver Bells for the Hallmark Hall of Fame, and Beach Girls for Lifetime. Rice's four cats are her muses, and she speaks their language. She lives in Old Lyme, Connecticut.
Connect with Luanne on her website, Facebook, Twitter and Instagram
-----
Food Inspiration:
Although there was food to be found in Last Day, thrillers involving murders of family members don't really lend themselves to food inspiration. Still there were mentions of coffee, muffins, Earl Grey tea, oatmeal cookies, clam chowder, lobster rolls, fresh-squeezed lime-aid, ice cream, white wine, iced tea, scrambled eggs, blueberries and cantaloupe, hot chocolate, hot pretzels, Darjeeling, red wine, burgers, Thanksgiving-style dinner served at the local soup kitchen, sliced tomatoes and basil, martinis, potato chips, sandwiches, an ice cream cone, gin and tonics, lemonade and grilled cheese sandwiches, roast chicken and sweet potatoes, saltines, fish and chips, Georgia peanuts, garden herbs mint and thyme, pineapple, tuna fish, and clementines.
For my bookish dish, I decided to forgo the dishes in the book that were related to sad events and instead to make something from Clementines. They were Kate's sister Beth's favorite fruit and orange was her favorite color. Kate saves a wild rabbit from a hawk in the book and names her Clementine, so when a saw a recipe for Effortless Clementine, Carrot & Mint Salad on Food52, I thought it the perfect nod to Beth's color and fruit, as well as having carrots for the Clementine the rabbit.
Effortless Clementine, Carrot & Mint Salad
Very Slightly Adapted from Catherine Tornow via Food52.com
(Serves 6)
12 clementines, peeled
2 large carrots, peeled
1 tsp red onion, finely chopped (I used shallot)
1 Tbsp extra-virgin olive oil
1/2 tsp kosher salt (I added a little freshly ground black pepper)
1 handful fresh mint leaves, torn
Once the clementines are peeled (thankfully and easy task) slice them horizontally, like the equator. You should be able to get about 5 - 6 slices from each clementine. Arrange them on a large platter, overlapping slightly.
Using a vegetable peeler, shave the (already peeled) carrots directly on top of the orange slices. They will create loose curly cues on top. Sprinkle chopped red onion over the salad. Pick fresh mint leaves off their stems. When you have a good handful, give them a rough tear, arrange on top of the salad anywhere that needs color.
Drizzle with a healthy dose of olive oil, and coarse salt. Don't be shy, this brings it all together.
Notes/Results: Such a fresh and tasty little salad that is quick and easy to toss together and some bright and pretty on the plate. I reduced it down by about half and used shallot instead of red onion as sometimes the red onions I can find are tough and sharp. I also added a bit of black pepper to the seasoning. It would be great as a side dish for a piece of fish and I enjoyed it with soup as part of my lunch.
With it's pretty color, great taste and texture, I will happily make it again.
Linking up this pretty salad here at Kahakai Kitchen for this week's Souper (Soup, Salad & Sammie Sundays). We share soup, salad and sandwiches each week--join in if you have one!
I'm sharing this post with the Weekend Cooking event at Beth Fish Reads, a weekly

event that is open to anyone who has any kind of food-related post to share. For more information, see the

welcome post

.
Note:
A review copy of "Last Day" was provided to me by the author and the publisher via TLC Book Tours. I was not compensated for this review and as always, my thoughts and opinions are my own.
You can see the stops for the rest of this TLC Book Tour and what other reviewers thought about the book here.