Happy Aloha Friday. Today, I am happy to be today's stop on the TLC Book Tour for The Ocean in Winter by Elizabeth de Veer. Accompanying my review are two recipes for Indian dals, inspired by my reading.
Publisher's Blurb:
The lives of the three Emery sisters were changed forever when Alex, eleven at the time, found their mother drowned in the bathtub of their home. After their mother's suicide, the girls' father shut down emotionally, leaving Alex responsible for caring for Colleen, then eight, and little Riley, just four. Now the girls are grown and navigating different directions. Alex, a nurse, has been traveling in India and grieving her struggle to have a child; Colleen is the devoted mother of preteens in denial that her marriage is ending; and Riley has been leading what her sisters imagine to be the dream life of a successful model in New York City. Decades may have passed, but the unresolved trauma of their mother's death still looms over them creating distance between the sisters.
Then on a March night, a storm rages near the coast of northeastern Massachusetts. Alex sits alone in an old farmhouse she inherited from a stranger. The lights are out because of the storm; then, an unexpected knock at the door. When Alex opens it, her beautiful younger sister stands before her. Riley has long been estranged from their family, prompting Colleen to hire the private investigator from whom they'd been awaiting news. Comforted by her unexpected presence, Alex holds back her nagging questions: How had Riley found her? Wouldn't the dirt roads have been impassable in the storm? Why did Riley insist on disappearing back into the night?
After her mysterious visitation, Alex and Colleen are determined to reconcile with Riley and to face their painful past, but the closer they come to finding their missing sister, the more they fear they'll only be left with Riley's secrets. An unforgettable story about grief, love, and what it means to be haunted, The Ocean in Winter marks the debut of a remarkable new voice in fiction.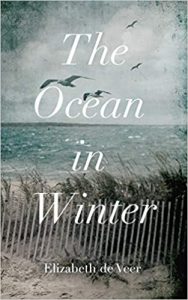 Publisher :

Blackstone Publishing; Unabridged Edition (July 6, 2021)
My Review:
The Ocean in Winter is a beautiful book, both sad and beautiful. It's a story of three sisters whose lives have never been the same since their mother committed suicide when they were young. So there are definitely some triggers here; suicide, death, grief, abuse, addiction and drug use and it's not at all a light read. But, if you can brave through the difficult parts, there is a story about sisters, family, love and connection. I found myself caught up in the sisters; caretaker Alex, a nurse who wants to have a life of her own and journey to India, Colleen, a mother and perfectionist, whose marriage is crumbling despite her attempts to put it back together, and Riley, the youngest, a well-known model whose childhood trauma combined with a life of excess have her struggling with a drug addiction she can't break away from, and hiding herself and her secrets from her sisters. Although in my own sister line-up, I am the youngest and I did not suffer the trauma they did, I found I could identify with things about each character and was hopeful for them all finding some peace and happiness.
There are some mystical and supernatural elements and for the most part they work and are not overdone, but add to the story. de Veer's poetic words brought the landscape of Massachusetts to life from the storm raging to the ocean waves to the creaking noises of an old house. I marked down several quotes that spoke to me, like this one:
"Maybe all that has been happening in this house hasn't been from squirrels or bad wiring, nor spirits of former residents. Maybe these are my memories, hung around me like laundry on a clothesline. Do memories choose us or do we choose our memories? I don't know, but maybe a memory can put itself before you and insist that you reckon with it."
Overall, I found The Ocean in Winter to be a book that drew me in and kept me reading, and caring about the characters. Mixed in with the sadness, there is hope and moments of joy. It's the author's first book, and I look forward to seeing what she writes next.
-----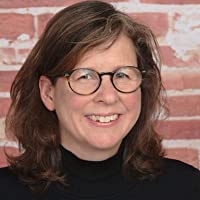 Author Notes: Elizabeth de Veer has a Master of Theological Studies from Harvard Divinity School and has been admitted to writing residencies at the Jentel Artist Residency, the Hambidge Center for Creative Arts and Sciences, and the Virginia Center for the Creative Arts. She is a member of several writing groups, including Grub Street Writers' Collective of Boston, the Newburyport Writers' Group, Sisters in Crime New England, and the New Hampshire Writers' Project. She lives in a small town in Northeast Massachusetts with her husband, daughter, and labradoodle.
Connect with Elizabeth via her website, Facebook or Instagram.

-----

There was a good amount of food in The Ocean in Winter, mentions included mustard, wine, crackers, coffee,
pizza, chicken, salad, fresh vegetables and hummus, granola bars, apples, yogurt, rice and curry, cake, idli (soft, warm rice cakes) and a spiced lentil soup to dip them in., bacon and eggs, raw almonds and green juice, milk, a peanut butter and jelly sandwich on fluffy white bread, chocolate milk, bagels, a hamburger with fries on the side, a small Milky Way candy bar, Goldfish crackers, pot roast, falafel, cereal, blueberries, mashed potatoes and stuffing, ginger-cinnamon martinis, cheese, crackers and nuts, a box of expensive chocolate, beef Stroganoff, hot caramel macchiato, hot chocolate, doughnuts, a Panera breakfast sandwich, pancakes, Cheetos, Coca-Coal, frozen chocolate cake, tater tots, taquitos, pizza rolls, Pop-Tarts, frozen burritos, pre-sweetened oatmeal in packets and presugared yogurt in cups, lobster rolls, French fries, and chowder, Indian takeout of steaming curries, rice, naan, samosas, dosas, and "an extra greasy order of pakoras", oysters, chicken Caesar salad, a kale and faro salad, ice cream, blueberry jam, griddle cakes, bacon and hash browns, slices of pie--berry and apple, birthday cake, tangerines, saltines paired with crunchy peanut butter and the occasional garnish of M&M's and saltines with spray cheese, Pringles and onion dip, chocolate chip Cookes, peanut butter and jelly sandwiches and fancy lemonade in a pretty bottle, a Starbucks muffin, and mac and cheese--homemade baked with a crunchy topping and packaged Kraft.
With all of that food, it should have been easy to come up with a dish inspired b y my reading and I was prepared to make a curry and rice or maybe a dal but the week totally got away from me and I found myself too exhausted to even go into the kitchen. So, I am taking the lazy way out--a reoccurring theme lately, and sharing a couple of my favorite dal recipes. Alex wants to return to India, the trip she was pulled away from, and she and Colleen get Indian take-out one night--something I should have considered doing. ;-)
I have a lot of Indian recipes on the blog, loving the flavors and especially the comfort of dal--those soupy lentils and pulses, but here are two dals that I might pair with this book as the sisters are all in need of warming, comfort foods.
Masoor Dal (Split Red Lentils) from 100 Weeknight Curries by Madhur Jaffrey, simple nourishing and delicious.
A very simple Mung Bean Dal slightly adapted from Surya Spa via Goop
Both of these are easy to make, easy to adapt to your tastes and delicious.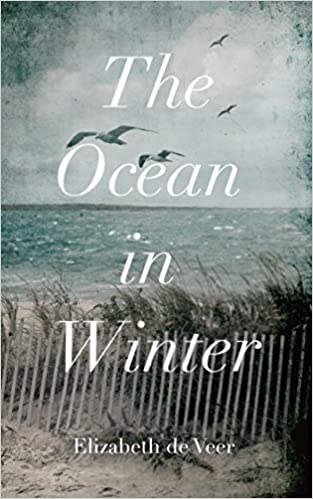 I'm sharing this post with the Weekend Cooking event being hosted by Marg at The Adventures of An Intrepid Reader. It's a weekly event that is open to anyone who has any kind of food-related post to share. Here's a link to this week's post.
Note: A review copy of The Ocean in Winter was provided to me by the author and the publisher via TLC Book Tours. I was not compensated for this review and as always, my thoughts and opinions are my own.

You can see the stops for the rest of this TLC Book Tour and what other reviewers thought about the book here.