Happy Aloha Friday! It's been a long week and the only thing better than the weekend is when the weekend comes with a great summer read and a tasty food pairing so I am very excited to bring you both. This blog is today's stop on the TLC book Tour for
W
hen We Believed in Mermaids by Barbara O'Neal. Accompanying my review is an easy and delicious Mark Bittman recipe for a Spanish Tortilla. Enjoy!
From the author of The Art of Inheriting Secrets comes an emotional new tale of two sisters, an ocean of lies, and a search for the truth.
Her sister has been dead for fifteen years when she sees her on the TV news…
Josie Bianci was killed years ago on a train during a terrorist attack. Gone forever. It's what her sister, Kit, an ER doctor in Santa Cruz, has always believed. Yet all it takes is a few heart-wrenching seconds to upend Kit's world. Live coverage of a club fire in Auckland has captured the image of a woman stumbling through the smoke and debris.
Her resemblance to Josie is unbelievable. And unmistakable. With it comes a flood of emotions—grief, loss, and anger—that Kit finally has a chance to put to rest: by finding the sister who's been living a lie.
After arriving in New Zealand, Kit begins her journey with the memories of the past: of days spent on the beach with Josie. Of a lost teenage boy who'd become part of their family. And of a trauma that has haunted Kit and Josie their entire lives.
Now, if two sisters are to reunite, it can only be by unearthing long-buried secrets and facing a devastating truth that has kept them apart far too long. To regain their relationship, they may have to lose everything.
Paperback: 352 pages
Publisher: Lake Union Publishing (July 16, 2019)
My Review:
I have been reading Barbara O'Neal novels for years, going back to when she was Barbara Samuel and last summer I read and enjoyed her The Art of Inheriting Secrets (See my review here). I love the stories she writes about second chances, family drama, romance, and how often good food is mixed into the pages. With sisters of my own, I was pulled to the story of Kit and Josie, who grew up with neglectful parents too busy with a restaurant, an addiction and their explosive relationship. The girls are watched over by a teenage boy who shows up on their doorstep, but he has issues and demons of his own and then tragedy strikes. The sisters deal with it in different ways--Kit by immersing herself in medical school and her career as a doctor--pushing away anyone who gets to close, and Josie by taking after her mother's addictions and aimlessly darting in and out of Kit's life until she is killed in a terrorist act in Europe. Fifteen years after Josie's death, Kit and her mother have rebuilt their relationship and are shocked to see television coverage of a nightclub fire in New Zealand as the camera pans on a woman who has to be Josie. Kit heads to Auckland to find her and meets a Spanish musician. I don't want to go into all of the details as the secrets and childhood traumas unfold with the story told from both Kit and Josie's perspective both in flashbacks and in current time.
When We Believed in Mermaids me both reaching for the tissues and smiling at the sisterly bonds and good storytelling. I liked the characters with their flaws, bad decisions and all--I was rooting for them the entire way. Although some of the sisters' past is tough to read, O'Neal writes it without dwelling on it and with a feeling of hope for redemption. I have long wanted to visit New Zealand and she makes the gorgeous setting come alive. I think this may be one of my favorite books from Barbara O'Neal--an excellent read with a summer vibe that I recommend adding to your summer book stash.
-----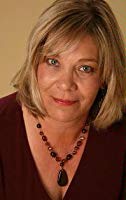 Author Notes: Barbara O'Neal is the author of twelve novels of women's fiction, including The Art of Inheriting Secrets, How to Bake a Perfect Life, and The All You Can Dream Buffet. Her award-winning books have been published in more than a dozen countries, including France, England, Poland, Australia, Turkey, Italy, Germany, and Brazil. She lives in the beautiful city of Colorado Springs with her beloved, a British endurance athlete who vows he'll never lose his accent.
Connect with Barbara on her website, Facebook, Twitter or Instragram.
-----
Food Inspiration:
There were numerous food mentions in When We Believed In Mermaids and plenty of inspiration including s'mores, an omelet with peppers, feijoa trees with aromatic fruit, blueberry muffins, Sicilian dishes like swordfish rolls, stuffed artichokes and arancini, a bento box lunch of cherry tomatoes, green grapes, rolls of ham and cheese on skewers, a little brownie and a clementine, wine, a loaf of fresh bread, fruit, eggs and cheese, gnocchi with mushrooms and peas, antipasti, assorted cocktails, prawn and crayfish risotto, brown ale and tequila, stuffed squid, pasta with bread and herby olive oil, ginger beer and peanuts, cheeseburgers and cherry coke, fried eggs, Hokeypokey ice cream (with chips of honeycomb toffee), a flat white (coffee) and apple Danish, tuna sandwiches and Little Debbie's snack cakes, lemonade, kumara (sweet potato) soup, whitebait fritter, fish and chips, oysters, caraway rolls, a martini, roasted Padron peppers and stuffed olives with bread, fresh mozzarella, squid in its own ink, fresh pasta, ham and peaches, vermicelli all siracusana (pasta with eggplant, red pepper & olives) with preserved lemon, cauliflower salad and chocolate cake, hand pies filled with meat and potato, chocolate and passion fruit cake, and blueberry pancakes.
Several dishes sounded good to me but I think that the Tortilla Espanola that Javier cooks for Kit just had to be the book-inspired dish. Who wouldn't want a sexy Spaniard cooking you a simple but delicious diner of potatoes, onions and eggs? I have had tortillas before in Spanish restaurants and tapas places but had never cooked one myself. I ended up looking at a few recipes online and used Mark Bittman's as a base, modifying it by cutting down the oil. I was a bit worried about "the flip" and decided that I might just broil the top in my oven as suggested in another recipe, but then I ended up doing the plate inversion and it worked perfectly.
Spanish Tortilla Recipe
From Mark Bittman via NYTimesCooking
(Serves: 3 Main Course, 6 Appetizers)
1 1/4 lbs potatoes (3 to 4 medium)
1 medium onion
1 cup olive oil (I used about 1/2 cup)
salt & freshly ground black pepper
6 jumbo or extra-large eggs
Peel and thinly slice potatoes and onions; it's easiest if you use a mandoline. Meanwhile, heat oil in an 8- or 10-inch nonstick skillet over medium heat. After 3 or 4 minutes, drop in a potato slice. When tiny bubbles appear around its edges, add potatoes, onions, a good pinch of salt and a liberal sprinkling of pepper. Gently turn mixture in oil with a wooden spoon, and adjust heat so oil bubbles lazily.
Cook, turning potatoes gently every few minutes, until they are tender when pierced with a small knife. Adjust the heat so they do not brown. If potatoes begin to break, they are overdone; stop cooking immediately. As potatoes cook, beat eggs with some salt and pepper in a large bowl.
Drain potatoes in a colander, reserving oil. Wipe out skillet, and heat over a medium flame for a minute. Add 2 tablespoons oil. Gently mix warm potatoes with eggs, and add to skillet. As soon as edges firm up, after a minute or so, reduce heat to medium-low. Cook 5 minutes.
Insert a rubber spatula all around edges of tortilla to make sure it will slide from pan. The top will still be runny. Carefully slide out onto a plate. Cover with another plate, and holding plates tightly, invert them. Add another tablespoon oil to skillet, and use the spatula to coax tortilla back in. Cook 5 minutes, then slide from skillet onto a clean plate. Serve warm (not hot), or at room temperature. Do not refrigerate.
Notes/Results: This was a whole lot of yum! I did it in two steps, cooking my potatoes and onions one night and reserving the oil, then mixing in the eggs and cooking the tortilla another night. It's not hard to do it all at once, but weeknights I get home late and like a quicker dinner. It worked a charm and the ensuing tortilla was really good for such simple ingredients and not at all dry even though i cut the oil by about half. I ate a quarter that night, for breakfast the next day, dinner the following night and lunch the next day--and I enjoyed every morsel. I can get why this is an everyday comfort food dish in Spain, I'll happily make it again.
Linking up with I Heart Cooing Clubs where this week's theme is Summer Sunday Suppers. Serve this Mark Bittman recipe with a salad and you have a light and lovely meal.
I'm sharing this post with the Weekend Cooking event at Beth Fish Reads, a

weekly

event that is open to anyone who has any kind of food-related post to share. For more information, see the

welcome post

.
Note: A review copy of "When We Believed in Mermaids" was provided to me by the author and the publisher, via TLC Book Tours. I was not compensated for my review and as always, my thoughts and opinions are my own.
You can see the other stops for this TLC Book Tour and what other bloggers thought of the book here.